Graduate Program in Sales | Techtronic Industries Nordic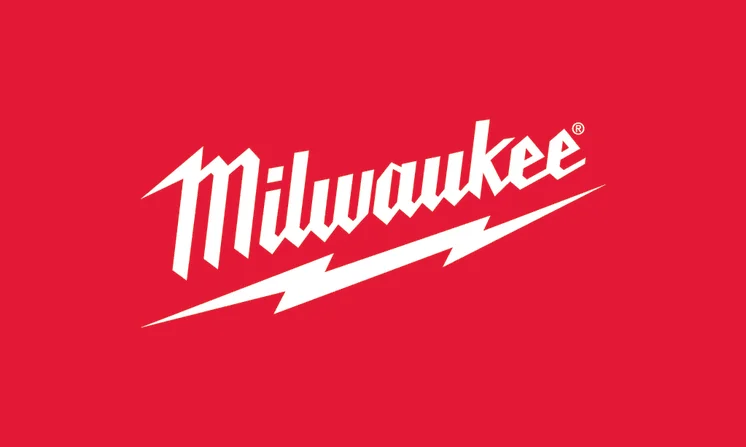 Graduate Program in Sales
Techtronic Industries Nordic
Program duration: Approximately 18-24 months job rotation
Location: Sweden / depending on rotation
For our Job Side Solution department focusing on the Milwaukee brand – "Nothing but Heavy Duty" for professional users - we are now again looking for driven Graduates to join our Swedish sales team.

What is the Graduate Program all about?
Our Graduate Program is a steppingstone for you to develop into a future leader in an ambitious, international company – if you have the professional and personal potential. In our intensive 18-24 months Graduate Program, we expect you to work dedicatedly and professionally.
We are looking for the best people to join TTI Nordic and potentially be the new leaders for TTI Nordic in the future and therefore, only a few applicants from each country make it to the final selection.
In TTI Nordic, we support and develop each other. Here you can make your mark - we value proactivity at TTI, and we do not let your efforts go unnoticed. Are you ready? Put the books aside and become a graduate for 18-24 months at a competitive salary and with the possibility of bonus.

"You may look forward to a great journey with a fantastic teamwork and lots of opportunities to grow your responsibilities – you will experience a huge support here," says Henrik, former graduate – now Nordic Business Development manager.
You can see Henrik's career path here: https://dk.linkedin.com/in/lynggaardnielsen
Get a tailor-made training and an international network
Even if you get to work at one of the world's leading suppliers of high-quality power tools and accessories, you don't by any means have to be a complete tool geek.
Your graduate training is about so much more, because here we also train our future leaders; you will attend product training and innovation, and later we will teach you about customer care, presentation technique, business understanding, negotiations, etc. for you to act as a business partner to our customers.
The courses take place together with your graduate colleagues from across Europe, giving you the opportunity to expand your network and participate in major national and international events. We follow your development, and together we explore how you can best progress in the company.


Start as a salesperson on the road...
To build a solid experience with customers and sales, most of your graduate program will be spent as a sales consultant. Here you will demonstrate and sell MILWAUKEE® power tools and accessories to our dealers and end customers, such as professional pro-shops, distributors, hardware stores and construction sites.
During your workday, you get to work with customers to explain about our products and their benefits, products you will soon be as proud of as we are. It is an important part of our DNA to develop products that are friendly to our environment at the same time, improve the working environment for our end users.

You will:
- work from your home office, but most of your time is spent in the field visiting customers in your demo car full of products
- build exhibitions and participate in demo days and product events at customers in various industries
- learn from your colleagues in the team how to develop the customers' business so that you can soon stand on your own two feet

... and continue to other areas in our business

Once you understand a customer's everyday life, it is only your own skills and dreams that set the limit for your path with us. In time, you will be able to work with e.g., business development, business analysis, product management or key account management.
"I got a unique customer understanding in the field, which was indispensable when I started working more strategically," says Gustav, a former graduate – now Nordic Trade Product Manager/Team Leader for the MILWAUKEE® brand.
Take a look at Gustav career path here: https://www.linkedin.com/in/gustav-olsson-7156aaa2/ 
Become part of an open and pleasant, but also ambitious work environment
You quickly notice that trust and development are some of our key values – here we have room to act, but also to make mistakes. Because we believe that we will be stronger as a team if the individual employees dare to make their own decisions.
"Your professional and personal development doesn't stop when your graduate training does – because development is something we care about for all our colleagues. Both as individuals and as part of high-performance teams," says Nordic HR manager Ruth Hansen.
Most of the positions we can offer you after the graduate training will be at the head office in Hvidovre. But you may also get an opportunity to apply for jobs in other countries. 
You come with a university degree and are still ready to learn
As a person, you are curious and want to understand our business 100%. You are happy to offer your quirky ideas, and no task is too big or too small for you to embark on.
Your background:
- you have completed a university degree as bachelor or preferably as master within the last year or two
- you are fluent in Swedish and English both orally and in writing.
We offer:
An exciting and developing workplace with a wide range of people with different experiences. Despite a diversity when it comes to backgrounds and nationalities, we have one thing in common, which is our ambition and passion for working with customers and sales. We don't expect you to be an expert but with curiosity and drive we will invest heavily in your training and development. With us, you work digitally, which facilitates daily work and gives you the opportunity for an efficient everyday life. We trust you and strive for a work environment where every employee is given the opportunity to combine professional ambition with leisure, for a sustainable work-life balance. We are a small giant in our industry, but our corporate culture holds an even bigger heart! Our benefits are a way to promote your health and show our appreciation. So, in addition to market-adjusted salaries, we also offer all our employees:
• Health insurance
• Health care allowance
• Retirement pension
• Family pension
• Conversion insurance
• Bonus
• And much more
Application and deadline

Apply no later than March 16th 2023.

1. Attach your CV and cover letter as two separate documents in PDF

2. To find out if you are the right candidate, you are invited to our assessment centre in the UK on 20th and 21st of April. Here you will have the opportunity to solve cases, meet other graduates and get to know our company – of course with everything paid. If you don't have that opportunity, we would of course still like to hear from you – then we will take a more traditional job interview.
If you want to know more about this program, please feel free to contact HR Business Partner, Maja Albrektsson, maja.albrektsson@tti-emea.com or phone +4521201372
Who are we?
TTI is a fast-growing world leader in the design, manufacturing and marketing of power tools, garden equipment and floor care as well as accessories for both consumers, professional and industrial customers. The products are marketed to industries within the interior design, garden, renovation and construction industry. TTI group's ongoing strategic focus on powerful brands, innovative products and exceptional people is extensively characterizing our cultural DNA. In addition, we always see our customers as partners, and we do everything we can to support their business. TTI has globally around 51,500 employees and a revenue of 13.2 billion USD in 2021.
Techtronic Industries Nordic with over 330 employees and headquartered near Copenhagen, mainly markets the MILWAUKEE®, Ryobi®, AEG® and brands in the Nordic countries and in the Baltics. For more information, please visit TTI Group - Working at TTI
Category

Sales

Locations

Sverige
About Hudson Nordic
Hudson Nordic is an experienced agency that offers advice and facilitation in recruitment and HR solutions. We have been represented in the Nordic region for more than 20 years and are today a team of 40 committed and experienced consultants across Denmark, Norway, and Sweden.
Headquartered in Copenhagen and with skilled colleagues in Stockholm, Gothenburg, and Oslo, we offer our clients the same high level of quality across borders.
In addition to this, we work closely with our colleagues and partners internationally as part of Hudson's global recruitment partners. We are therefore proud to provide recruitment and HR solutions both locally, Nordic and globally.
Graduate Program in Sales | Techtronic Industries Nordic
Loading application form
Already working at Hudson Nordic?
Let's recruit together and find your next colleague.