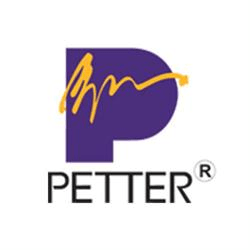 Är du en ambitiös och driven person med gedigen erfarenhet av B2B-försäljning? Just nu söker vi en Säljare till genuina, mångsidiga och flexibla Plast Petter! 
Om Plast Petter
Som unik aktör i Sverige tillverkar Plast Petter specialdesignade flergångsartiklar i mjukplast till en mångfald av branscher så som kontorsgrossister, detaljhandel och industri med flera. Från kontoret och fabriken i Hova har företaget "kapacitet för det stora och blick för det lilla", vilket innebär att man har möjlighet att tillverka såväl volymprodukter som enskilda specialdesignade prototyper.
Hos Plast Petter får du ett personligt och engagerat bemötande från skissartad idé till färdig och helt unik produkt – utan mellanhänder.
Om tjänsten
Som Säljare på Plast Petter har du en nyckelroll i att utveckla företagets tjänste- och lösningsförsäljning av kundanpassade projekt inom skyltning och legotillverkning. Du kommer proaktivt och självständigt att söka upp och bearbeta såväl nya som tidigare kunder. Även om du driver ditt arbete självständigt så kommer du att samarbeta tätt med VD och innesälj.
Exempel på arbetsuppgifter:
Ansvara för att boka och genomföra kundbesök för att utveckla relationen och affären med kunder.
Ansvara för att budgetera, utveckla och avrapportera aktivitet och resultat för egen kundportfölj
Planering och deltagande på mässor och företagsevent
Medverka till att besvara inkommande telefonsamtal relaterat till försäljning och kundservice

Tjänstens placering är flexibel men det är en stor fördel om du har relativt nära till Plast-Petters säljkontor i Sisjön, Göteborg. Tjänsten förutsätter mycket resor till kunder i främst Västsverige samt regelbundna besök på Plast Petters huvudkontor i Hova.
Kvalifikationer
+5 års erfarenhet av B2B-försäljning, lösningsförsäljning och kundanpassningar är starkt meriterande.
Teknisk förståelse och intresse
Flytande i svenska och mycket goda kunskaper i engelska i tal och skrift
Erfarenhet av MSOffice
Körkort B

Vi ser att du är driven, service- och resultatinriktad med en god förmåga att förhandla samt skapa och upprätthålla goda relationer med kunder och medarbetare. Du har ett genuint kundfokus och trivs som bäst när du utvecklar kundernas värde och relationer. Du har ett strukturerat sätt att ta dig an ditt arbete och är skicklig på att överblicka och prioritera dina aktiviteter med kunden i ständigt fokus.
Kontakt
Vi arbetar med löpande urval. Sök därför gärna tjänsten så snart som möjligt!
Om du har några frågor gällande denna rekrytering så är du välkommen att kontakta Alexandra Carlsson, Assignment Manager, på alexandra.carlsson@hudsonnordic.com eller Fredrik Ålund, Senior Consultant, på fredrik.alund@hudsonnordic.com
Category

Sales

Locations

Gothenburg
About Hudson Nordic
Hudson Nordic is an experienced agency that offers advice and facilitation in recruitment and HR solutions. We have been represented in the Nordic region for more than 20 years and are today a team of 40 committed and experienced consultants across Denmark, Norway, and Sweden.
Headquartered in Copenhagen and with skilled colleagues in Stockholm, Gothenburg, and Oslo, we offer our clients the same high level of quality across borders.
In addition to this, we work closely with our colleagues and partners internationally as part of Hudson's global recruitment partners. We are therefore proud to provide recruitment and HR solutions both locally, Nordic and globally.
Already working at Hudson Nordic?
Let's recruit together and find your next colleague.