Life Science
·
Hybrid Remote
TL Kundsupport - Inside Sales, Skandinavien | LAB Sweden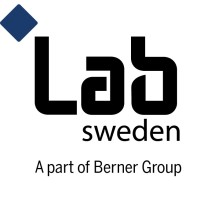 Om bolaget
ClaraLab är en aktiv och dynamisk bolagsgrupp som startades 2007. Dotterbolagen LAB Sweden, LAB Denmark och LAB Norway levererar laboratorieinstrument till laboratorier inom läkemedel, industri, universitet, bioteknik och sjukhus.
Claralab förvärvades våren 2022 av Bröderna Berner AB, ett bolag i den finska koncernen Berner OY. Vi arbetar med få leverantörer och produkter och har en hög kunskap inom de områden vi arbetar. Våra leverantörer är varsamt utvalda med och vi fokuserar på kvalitet och spetskunskaper och våra relationer går långt tillbaka i tiden. Vår ambition är att ha långvariga och djupa relationer med alla våra kunder.
Läs gärna mer om oss och de produkter vi representerar: sweden.lab.se
Om tjänsten
Bolaget står inför en spännande utveckling och vi söker därför en mer erfaren/senior medarbetare till vår skandinaviska kundsupport dvs. en Team Leader vilken kommer att leda ett team på 2 personer vilka arbetar och täcker in Sverige, Norge och Danmark.
Vi har kontor i Stockholm (Farsta) och Göteborg (Onsala) men vi har också tillgång till vårt ägarföretags kontor i Malmö. Beroende på bostadsort kan du även arbeta hemifrån.
I rollen som Team Leader för kundsupport arbetar du i nära dialog med våra kunder och dina kollegor i Norden.
Vi söker dig som är strukturerad, ansvarstagande, positivt inställd och lösningsorienterad.
Dina arbetsuppgifter kommer att innebära att:
Ha personalansvar (2)
Ansvara för uppföljning av gruppens resultat
Svara på mejl och i telefon
Vara kunnig och behjälplig gällande produkt-, leverans- och prisfrågor
Ansvarig för egna leverantörer i förbrukningssortimentet
Försäljning av förbrukningsprodukter via telefon och mailutskick
Ansvara för försäljningsprognos för gruppen
Göra kundbesök (teamsbesök), ha leverantörskontakt samt göra uppföljningar
Ansvara för webshoppen tillsammans med vår marknadskoordinator
Övergripande ansvarig för upphandlingar
Ansvarig för rapportering
Orderläggning
Fakturering
Inköp
Hantera inkommande leveranser till vårt lager och utskick till kund
Delta i utställningar
Bostadsort: Kan diskuteras
Placering: Se ovan
Rapporterar till: Claes Karlsson, Försäljningschef Skandinavien
Önskade kunskaper och arbetslivserfarenhet:
Du har en god administrativ förmåga
Behärskar MS Office
Erfarenhet av tidigare administrativt arbete
Självgående och har god samarbetsförmåga
Flytande svenska och goda kunskaper i engelska
Körkort
Meriterande men inget krav:
Kunskap i Visma.net ERP
Erfarenhet som innesäljare
Erfarenhet av laboratoriebranschen
Norska och/eller danska språkfärdigheter
Det är viktigt för oss att du har ett trevligt och serviceinriktat beteende, är professionell och pålitlig.
Vi kan erbjuda:
Ett spännande och självständigt jobb med olika arbetsfunktioner
Chans att utvecklas inom företaget/koncernen
Detaljerad utbildning i våra olika ärendehanteringssystem
Trevliga kollegor i en nordisk miljö
Du kommer till ett välfungerande företag där det finns en mysig atmosfär och engagerade kollegor. Du får frihet under ansvar och gott om möjligheter att forma "din egen vardag".
Vi ser fram emot att välkomna dig ombord!
Kontakt
Är du intresserad och vill veta mer om denna spännande möjlighet, vänligen kontakta Senior Consultant Life Science Agneta Almquist, PhD, på Hudson Nordic.
Vi arbetar med löpande urval så är du intresserad, sök då tjänsten snarast.
Mobil: +46 708-28 28 89, E-mail: agneta.almquist@hudsonnordic.com
Category

Life Science

Remote status

Hybrid Remote
About Hudson Nordic
Hudson Nordic is an experienced agency that offers advice and facilitation in recruitment and HR solutions. We have been represented in the Nordic region for more than 20 years and are today a team of 40 committed and experienced consultants across Denmark, Norway, and Sweden.
Headquartered in Copenhagen and with skilled colleagues in Stockholm, Gothenburg, and Oslo, we offer our clients the same high level of quality across borders.
In addition to this, we work closely with our colleagues and partners internationally as part of Hudson's global recruitment partners. We are therefore proud to provide recruitment and HR solutions both locally, Nordic and globally.
Life Science
·
Hybrid Remote
TL Kundsupport - Inside Sales, Skandinavien | LAB Sweden
Loading application form
Already working at Hudson Nordic?
Let's recruit together and find your next colleague.